Howdy folks! I'm very excited to be teaming up with another fantastic blogger for a Friday Feature! This week, Deniece from This Little Piggy Reads has chosen me for her Friday Clipart and Coffee Talk Feature over on her blog. Each week, she selects a different clip artist to feature and I was lucky enough to get chosen this week!
In honor of the event, we are planning a fun little giveaway for all of our bloggy readers. If you pop over to her site tomorrow, you will find a Rafflecopter giveaway featuring my Space Adventures Clip Art Set. It is a 26 piece collection featuring all of the planets, the moon, the sun, and Arnie the Astronaut as I like to call him. You get both the color and blackline images in the set. Want to see the set I'm talking about? Take a peek!
Whoever wins the Rafflecopter will get to snap these babies up for free! And as a special bonus--I will also send the winner an extra prize as well! You will also get WINNER'S CHOICE from my clipart collections in my store. That's right! You will get the Space Adventures set and one other clip art collection from my store as well! I hope everyone will pop in on Friday, July 19th for Deniece's feature and enter for their chance to win a two free clip art bundles. While you are there, you will also find links to some other freebies that I have going right now.
Click below to head over to This Little Piggy Reads and enter the giveaway!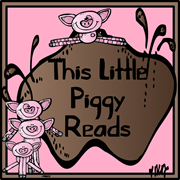 Best of luck to all of the entrants!